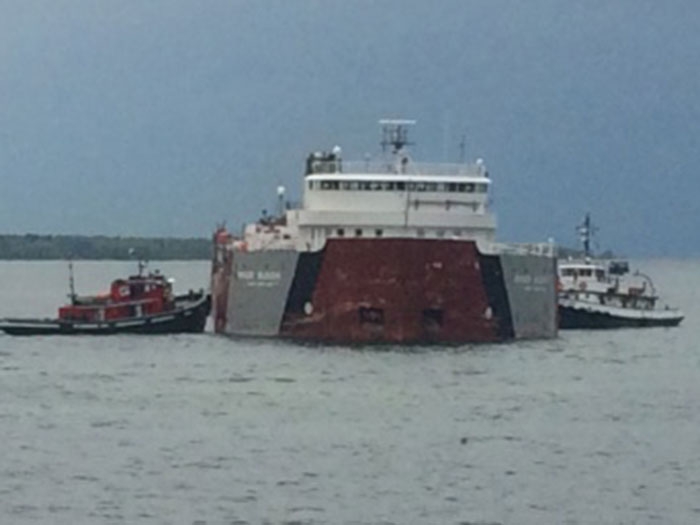 JUNE 6, 2016– After effective lightering procedures that started Friday (see earlier story) the based Great Lakes self-unloader Roger Blough has actually been refloated as well as, by Saturday mid-day, was securely secured in Waiska Bay.
The vessel, which is had by Great Lakes Fleet as well as run by Keystone Shipping subsidiary Key Lakes, ran swamped May 27 on Gros Cap Reef in Whitefish Bay in Lake Superior.
Another Great Lakes Fleet self-unloading bulker, the Philip R. Clarke gotten here on scene with the Blough as well as lightering procedures began at 5:45 a.m. June 3.
Lightering procedures finished very early Saturday early morning as well as the vessel was refloated at 10:45 a.m.
The vessel gave way under its very own power to Waiska Bay where it will certainly be additional reviewed for fixings as well as its staying freight moved to various other vessels.
The Coast Guard claims that strategies remain to additional lighter the Blough's iron ore as well as perform in-depth damage control.
The Waiska Bay anchorage location is shut to all vessels not component of the procedure.