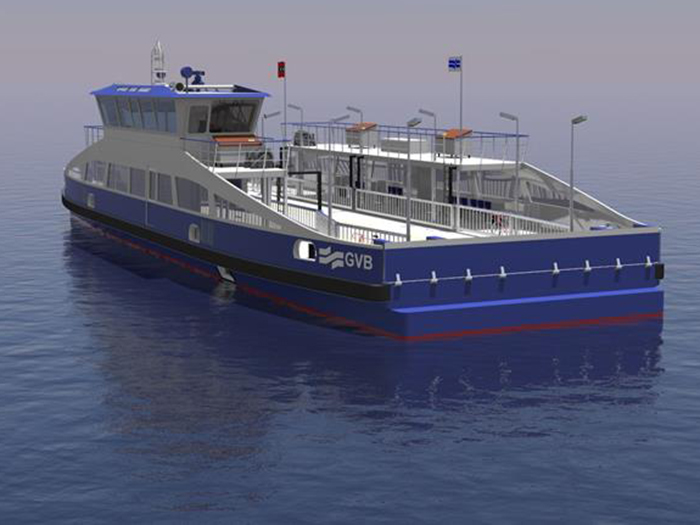 Holland Ship Electric has actually chosen Corvus Energy to provide lithium ion battery-based power storage space systems (ESS) for the 5 brand-new all-electric ferryboats being constructed by Holland Shipyard Group for Amsterdam's local mass transit carrier, GVB (see earlier tale).
The ferryboats will certainly operate 3 of GVB's North Sea Canal courses, changing the existing fleet constructed in the 1930s. The courses in the North Sea Canal are amongst GVB's busiest courses, delivering greater than 350,000 cars and trucks annually.
The substitute of the existing ferryboats remains in line with the zero-emission mass transit sustainability objectives established by GVB as well as the Municipality ofAmsterdam The objective of GVB's comprehensive newbuilding as well as retrofit program is that its whole fleet will certainly be hybrid or completely electrical by 2025.
Each ferryboat is 41 meters in size, 13.9 meters vast as well as can lug 20 cars and trucks, 4 vehicles or 400 travelers. The ferryboats will certainly be furnished with air-cooled Corvus Orca Energy ESS that will provide electric power to the ferryboat's all-electric power as well as propulsion system.
The initially brand-new ferryboat will certainly get here in the summer season of 2021. After that, one will certainly get here every 6 months, up until 2023.
"Corvus Energy is very proud to be selected as supplier for these prestigious projects and to contribute to huge emissions savings in the North Sea Canal," states Kim Strate Kiegstad, Vice President Sales atCorvus Energy "We see that the adoption rate for maritime Energy Storage Systems is increasing significantly across the globe – and especially in Europe. In every market, this is a process that needs to mature. Companies such as GVB leading by example will help local shipbuilding and shipowners increase their level of knowledge of the technology and its benefits. We do expect that almost every future newbuild will have some kind of energy efficiency solution included."