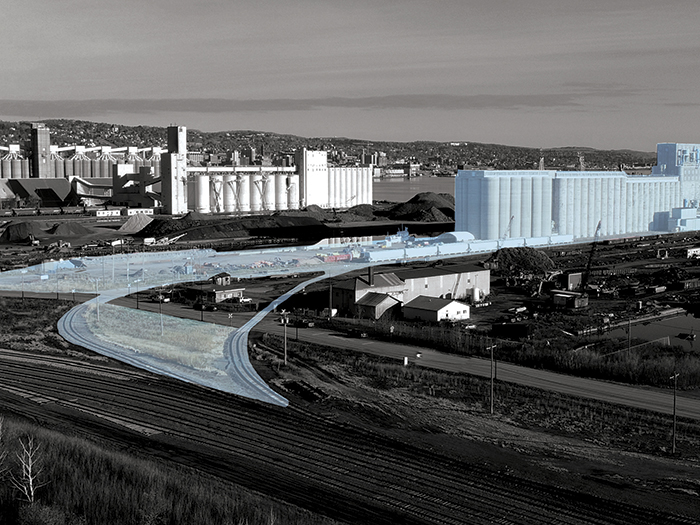 The Duluth Seaway Port Authority, Duluth, Minn., recently completed purchase of the Duluth Lake Port dock on Rice's Point.
Located instantly northwest of the port authority's First Clure Terminal Expansion, yet divided from it by the Azcon Metals reusing residential property, the 7.5-acre Duluth Lake Port dock as well as 3.5-acre slip go back to the 1880s, when Duluth Imperial Mill developed the website's preliminary flour mill as well as grain lifts.
The center was last utilized for grain in 2015. TN LLC acquired the website in 2017. The port authority obtained it from TN LLC in a $950,000 offer that shut December 1. The acquisition consisted of land, frameworks, Seaway- deepness slip as well as 3,000 feet of on-dock rail linked to the Clure Public Marine Terminal as well as the CN Duluth Intermodal Terminal.
Presently, Duluth Cargo Connect runs the website's rail possessions as well as a store structure; J.F. Brennan additionally rents a part of the website to keep product as well as tools for its maritime design procedures.
"Our future use of this property is still in the planning phases, but our goal is to revitalize the pier and bring it back to life in a way that contributes to our regional economy and further expands Duluth Cargo Connect's service to customers within our region and around the globe," stated Deb DeLuca, executive supervisor of theDuluth Seaway Port Authority "In the long term, it could become a second expansion of the Clure Terminal."
The preliminary Clure Terminal development was a long-lasting Port Authority task that changed a shabby surrounding dock right into a lively item of the Duluth Cargo Connect multimodal logistics center. This period, that development residential property played a crucial duty in the port's record-setting wind power freight project.
"This second purchase, the Duluth Lake Port dock, has similar potential," stated DeLuca.
The website's even more prompt future can entail demolition of the grain lift frameworks, or the port authority can look for to fit the storage space as well as profession of a non-agricultural mass asset with the existing lifts. Rehabilitation of the pier's dock wall surfaces is a concern to protect the website as well as open opportunities for future freight-related usage.
"We're excited to acquire this property, which will help us strengthen the port's working waterfront, enhance trade and bring new opportunities to Rice's Point," stated DeLuca.