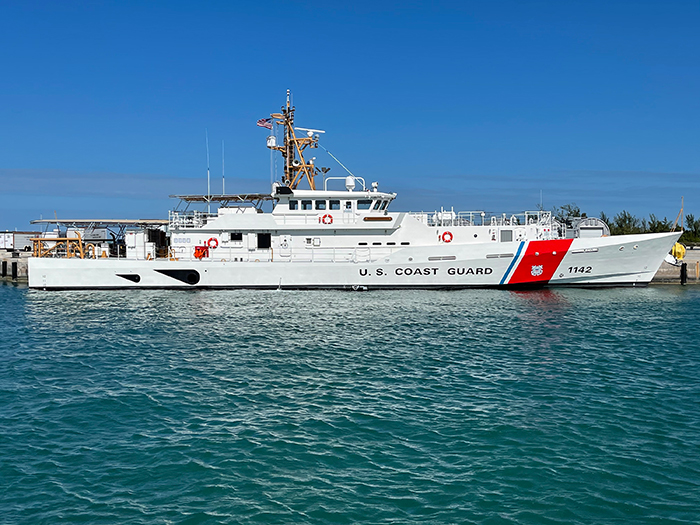 The omnibus investing costs for FY 2021, authorized right into legislation Sunday, consists of Department of Homeland Security financing for 4 even more Sentinel- course Fast Response Cutters (FRC). This will certainly enable Bollinger Shipyards, Lockport, La., to construct and also supply an additional 4 FRCs to the UNITED STATE Coast Guard and also raises the overall variety of financed vessels to 64.
"It's a great honor to have the confidence of the U.S. Congress to continue the work we're doing in support of the U.S. Coast Guard," claimed Bollinger Shipyards President and also Chief Executive OfficerBen Bordelon "The Fast Response Cutter program is something we're all proud of here in Louisiana. Delivering vessels on schedule and on budget to the Coast Guard during these challenging times shows the determination and resiliency of our workforce."
All 4 of the recently appropriated FRCs will certainly be constructed at Bollinger's Lockport center.
The FRC program has actually had an overall financial effect of $1.2 billion given that beginning and also straight sustains 650 work inSoutheast Louisiana The program has actually indirectly produced 1,690 brand-new work from procedures and also capital expense and also has a yearly financial effect on GDP of $202 million, according to one of the most current information from the UNITED STATE Maritime Administration (MARAD) on the financial significance of the UNITED STATE Shipbuilding and alsoRepair Industry Bollinger resources over 271,000 various things for the FRC including 282 million elements and also components from 965 distributors in 37 states.
"We're proud that Bollinger continues to be an economic pillar and job creator in south Louisiana," Bordelon claimed. "More than 600 of our 1,500-plus employees have important roles related to the FRC program. Without the support of the Coast Guard and Congress for the continuation of this critical program, the security of these jobs would be thrown into question."
In enhancement to building of the FRC, Bollinger is currently joining sector researches for [five] programs, consisting of the UNITED STATE Coast Guard's Offshore Patrol Cutter (OPC) program, the UNITED STATE Navy's Common Hull Auxiliary Multi-Mission Platform (CHAMP) program, the UNITED STATE Navy's Auxiliary General Ocean Surveillance (T-AGOS( X)) program, The UNITED STATE Navy's Large Unmanned Surface Vehicle (LUSV) program and also the UNITED STATE Navy's Light Amphibious Warship (REGULATION) program.