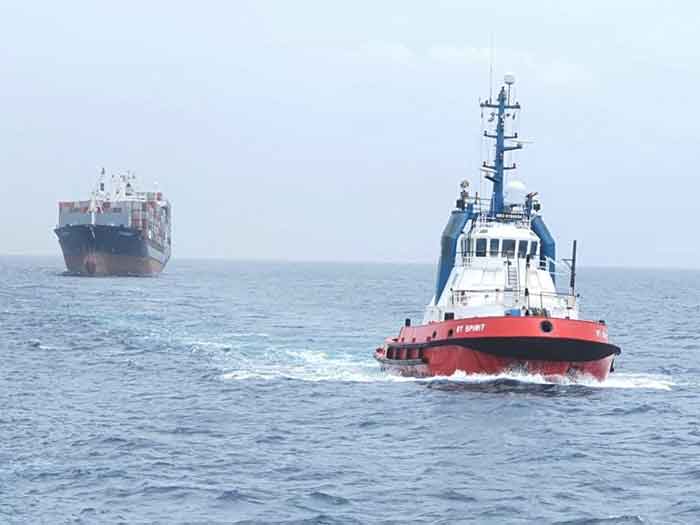 On the evening of January 20, 2 Kotug International Rotorugs grabbed a Mayday signal from the 2,506 TEU Euroseas containership Em Oinousses which had actually experienced a damaging engine area fire, cruising from Maputo to Mombasa.
Although the vessel's staff snuffed out the fire, the ship was left in the lurch without power 50 miles off the shore of Nacala, Mozambique
In high swells, the Kotug Rotortugs RT Spirit and also RT Magic made fast links to the vessel and also the Kotug staffs provided leading concern to the security of the 25 staff participants, that were all able to get off the vessel at the Port of Nacala, securely and also without injuries. on January 21.
"We are glad that we were able to bring the MV Em Oinousses and its crew to a safe haven and prevented a possible disaster for the vessel, its crew, and the environment. I am proud of our well-trained crew who adequately responded to the Mayday signal," claims Ard-Jan Kooren, Chief Executive Officer ofKotug International