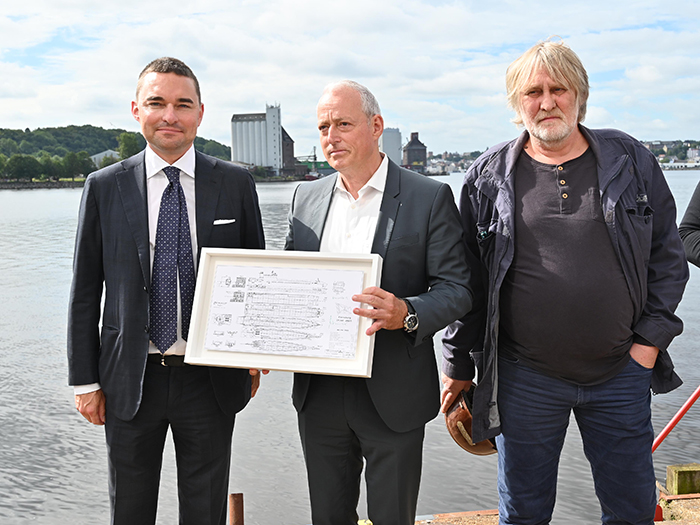 A rescuer seeks to have actually been discovered for struggling German shipbuilder Flensburger Schiffbau Gesellshaft (FSG) in the form of Lars Windhorst, owner of investment firmTennor Holding An agreement for the sale of the business, among Europe's leading RO/RO home builders, at a concealed cost has actually been notarized, however not yet carried out. Meantime, within the range a reconstruction under Germany's facility bankruptcy legislations, in addition to FSG service properties, 350 of the backyard's 650 staff members have actually been placed on guides of various other Tennor Holding's companies. They consist of all 31 students and also 9 pupils. Hopes are that the continuing to be 300 staff members can be revived as soon as brand-new orders can be safeguarded.
Currently incomplete at the backyard are 2 RO/ROs appointed byTennor Holdings At once, one more German shipbuilder, Pella Sietas, had actually been viewed as a feasible customer for the backyard and also there are apparently wishes that there can be future collaboration in between both.
Execution of the agreement is still based on the settlement of the list price and also the entrance of those staff members whose work can not be maintained right into the recently developed transfer business. The day for the scheduled implementation of the agreement is September 1, 2020.
Dr Christoph Morgen, professional and also specialist in bankruptcy legislation, has actually been selected provisionary trustee by the Flensburg area court, states that "there is still some job to be done prior to the agreement closing day. Meantime, the opening of the bankruptcy process at the Flensburg area court is prepared for August 1, 2020.
"In these difficult times, when there is a lot of upheavel, it is important for me to stand by the FSG and its employees," statesLars Windhorst "Unfortunately, it is not possible to retain all jobs at the FSG. But I fundamentally believe in the future of the company, and that is why I am backing the company again, along with Tennor. A difficult restructuring process lies ahead of us. If all those involved stand together, we will get through it."