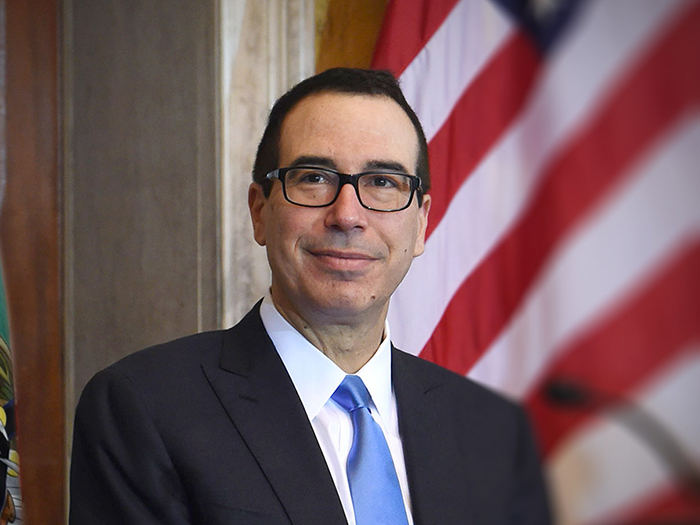 The Department of the Treasury's Office of Foreign Assets Control (OFAC) on Friday assigned 2 firms running in the oil field of the Venezuelan economic climate as based on united state permissions. Additionally, OFAC determined one vessel, which delivered oil from Venezuela to Cuba, as obstructed residential property that is had by among these firms.
"Cuba has been an underlying force fueling Venezuela's descent into crisis. Treasury is taking action against vessels and entities transporting oil, providing a lifeline to keep the illegitimate Maduro regime afloat," claimed Treasury Secretary Steven T.Mnuchin "Cuba continues to profit from, and prop up, the illegitimate Maduro regime through oil-for-repression schemes as they attempt to keep Maduro in power. The United States remains committed to a transition to democracy in Venezuela and to holding the Cuban regime accountable for its direct involvement in Venezuela's demise."
The ship concerned is the Despina Andrianna (IMO: 9182667) a 71,637 dwt, Liberian flagged petroleum vessel that, according to the Treasury, provided petroleum from Venezuela to Cuba throughout February as well as March of 2019.
The 2 firms are the vessel's signed up proprietor, Ballito Bay Shipping Incorporated, as well as its supervisor, Piraeus based ProPerIn Management Incorporated Although the Treasury determines Ballito Bay Shipping as being signed up in Monrovia, Liberia, the Equasis information base reveals its address as remaining in treatment of ProPerIn Management The Equasis information base details nothing else ships as being had by Ballito Bay or handled by ProPer In Management.
Separately,OFAC also identified 34 vessels (two drill ships and 32 tugs) as being blocked property of Petroleos de Venezuela, S.A (PdVSA), which was assigned on January 28, 2019, for running in the oil field of the Venezuelan economic climate.