Virtual And Augmented Simulation Solutions For Scalable And Realistic Training Experience Launched

Source of This New.
More From Maritime and Salvage Wolrd News – Latest Ship Technologies
ICS Urges WTO Director General To Prioritise Maritime Transport In Multilateral Trade Negotiations Source of This New.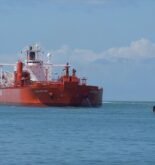 After Year at Sea, Oil Caught in Venezuelan Tug-Of-War Finally Docks Bloomberg Total Views: 31 February 13, 2020 Share this short article Photo: MarineTraffic.com/ F.Gillier …
Breakthrough CARBON DIOXIDE Vessel, Tank And Cargo Handling Concept Developed To Support Carbon Capture And Storage Projects Source of This New.
About The Author