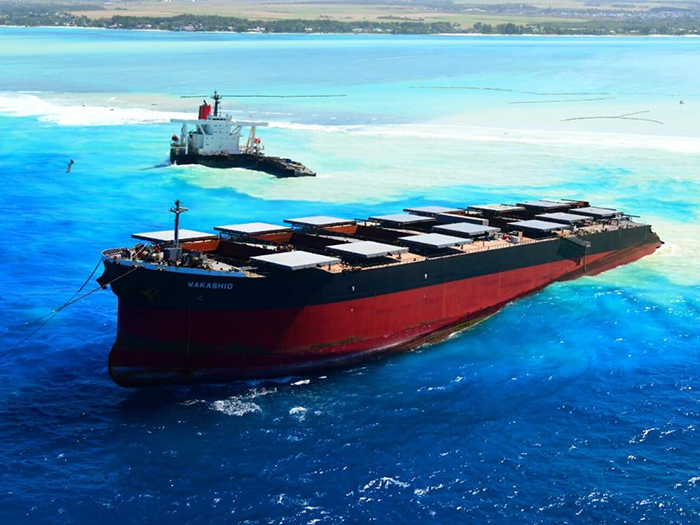 The Captain of the based mass provider Wakashio, Indian nationwide Sunil Kumar Nandeshwar and also the Chief Officer, Tilak ratna Suboda, a Sri Lankan, are currently being kept in authorities wardship in Mauritius after being provisionally billed with jeopardizing the secure navigating of a vessel.
According to neighborhood media, the apprehensions followed their examining "under caution" right into the scenario bordering the July 25 grounding of the Panamanian flagged, Japanese possessed bulker.
The 2 guys' following court look is established for August 25.
UPDATE: In a declaration launched August 19, the vessel's proprietor, Nagashiki Shipping Co., recognized the apprehensions and also claimed: "We will continue to support the crew and their families while awaiting future judicial decisions. We sincerely apologize for causing a great deal of inconvenience to everyone involved, including everyone in Mauritius, due to this grounding accident and oil spill. We will continue our efforts to collect the spilled oil and minimize the damage to the environment."