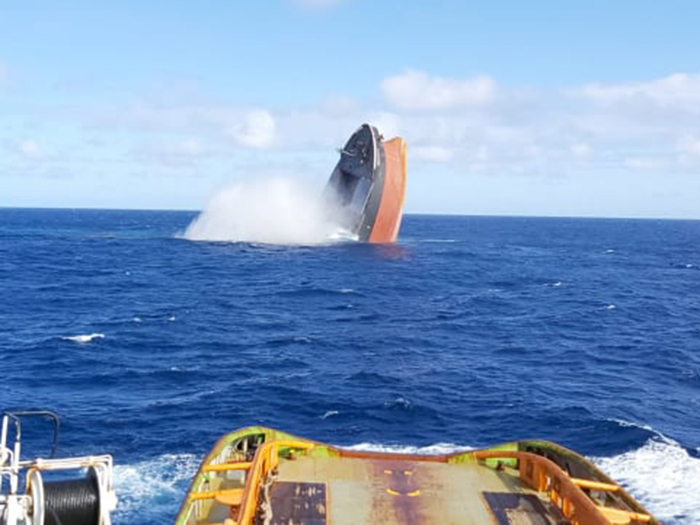 Yesterday, after being relocated to a sea location marked by the Mauritius authorities, the forepart of the unfortunate Panamanian- flag bulker Wakashio was scuttled, virtually specifically one month after its July 25 grounding that created extensive air pollution.
Today, the captain of the vessel, Indian nationwide Sunil Kumar Nandeshwar and also the Chief Officer, Tilak ratna Suboda, a Sri Lankan, were back in area court in Port Louis, Mauritius, for an official hearing, prior to being gone back to authorities wardship for more examining.
Local media record they are provisionally billed with illegal "interference with the operation of a property of a ship likely to endanger its safe navigation" under write-ups 5( 1) (b) (2) et (9) of Mauritius's Piracy and alsoMaritime Violence Act Reportedly, if founded guilty, they might confront 60 years jail time.
Their following look in court is established for September 1.
According to shipowner, Japan's Nagashiki Shipping, "regarding the rear part of the hull, the relevant authorities and a team of experts are continuing to study the removal plan."