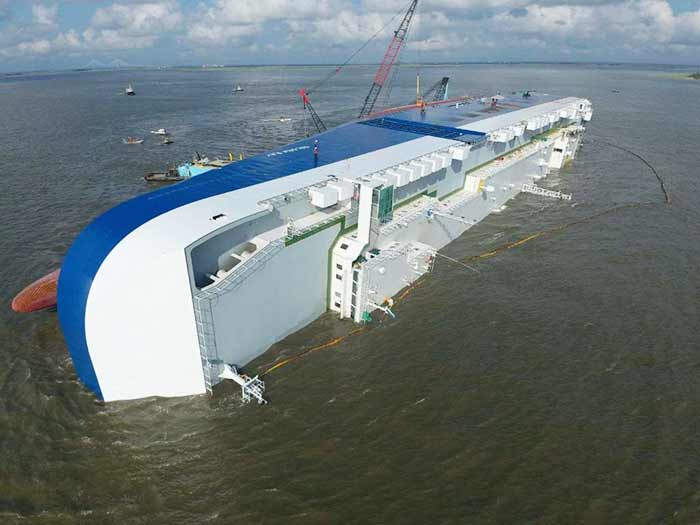 Salvage workers are continuing to lighter the car carrier Golden Ray, the vessel that capsized Sunday, September 8, in St. Simons Sound, Brunswick, Georgia. The capsize was followed by a dramatic rescue of four crew members who had been trapped within the ship and had to be extracted via a hole cut into the hull.
Since then the vessel has remained on its side as a unified command, consisting of the Coast Guard, Georgia Department of Natural Resources and Gallagher Marine Systems, has continued response efforts.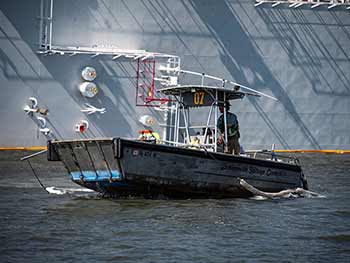 Currently, salvage workers continue to lighter the vessel and had removed over 106,101 gallons of fuel as of Tuesday. Skimming vessels are continuing to recover oil from the water while survey teams continue to monitor shoreline impacts. Some 14,700 feet of containment boom has been deployed to protect sensitive areas.
Specialists continue to actively monitor air and water quality around the vessel, Jekyll Island, and St. Simons Island. Members of the public are encouraged to visit the Georgia Department of Public Health website or call (844) 863-0325 for public health information and advisorie