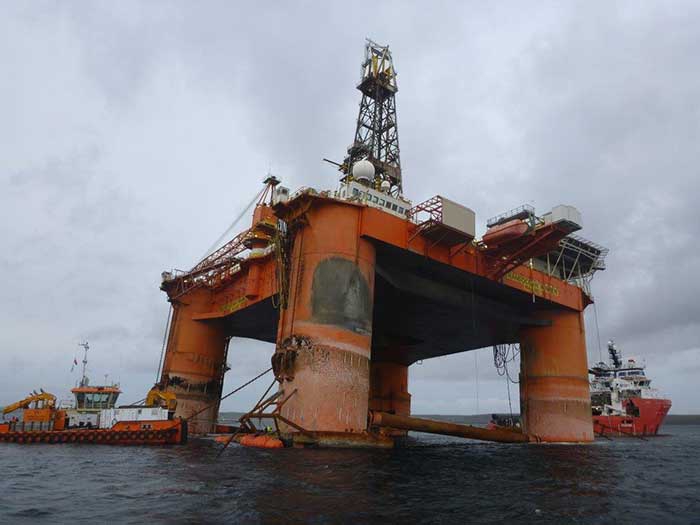 SEPTEMBER 30, 2015– The U.K. Marine & & Coastguard Agency reported today that last prep work are currently in progress to relocate a Transocean semisubmersible exploration gear that based of Scotland on August 8 (see earlier story).
As of this early morning, neighborhood time, the Offshore Heavy Transport SA vessel OHT Hawk, an open deck semi-submersible hefty lift provider, hads practically finished ballasting and also was making last prep work to get the gear, the Transocean Winner.
A 12 hr procedure to separate the gear's supports has actually ended and also it was being hung on 4 pulls regarding half a mile from the Hawk.
"Weather conditions are improving by the hour and if this continues then it is extremely likely that the rig will be floated over the Hawk later this morning or early this afternoon," stated the firm.
Positioning the Transocean Warrior over the Hawk includes lugging it throughout to the hefty lift vessel utilizing overview factors prior to the Hawk deballasts, permitting it to ahead up gradually under the Transocean Winner.