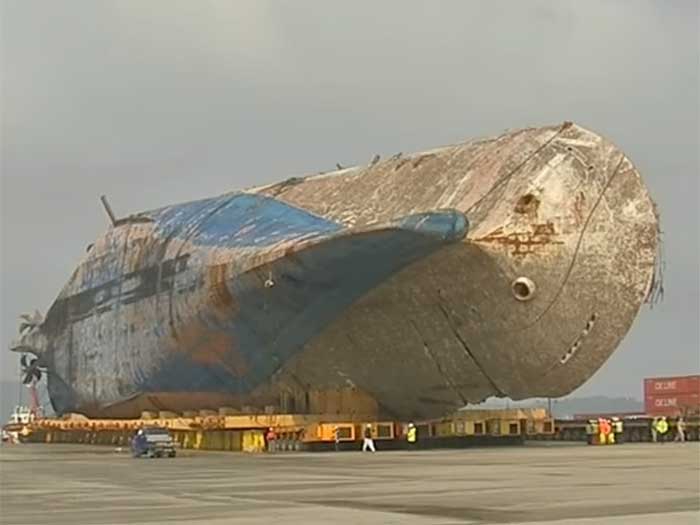 APRIL 11, 2017 — South Korean media report that at around 4 p.m. local time today, salvors successfully completed the final stages of securing the wreck of the Sewol ferry on land.
The Ministry of Oceans and Fisheries declared the salvage operation complete — just one week short of the third anniversary of the tragic loss of the ferry, which capsized in waters near Jindo Island, some 472 km southwest of Seoul, on April 16, 2014, with the loss of 304 people, most of them high school students on a school trip.
The bodies of nine passengers are still missing and the search of the wreck for their remains is expected to begin next Monday.
Meantime efforts to stabilize the wreck in its position on shore continue and will be followed by safety checks of its interior.