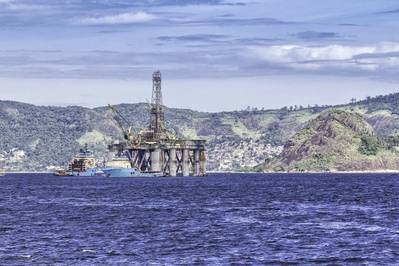 Federal district attorneys in Brazil submitted a civil suit versus Danish delivering firm Maersk and also previous execs standing for the company for claimed corruption entailing delivery agreements with state-run oil company Petrobras, they claimed on Friday.
The suit demands that a court freeze nearly 1 billion reais ($ 198 million) in properties in order to see to it funds are offered to spend for problems arising from the claimed system.
Prosecutors claimed there was proof of kickback settlements to Petrobras staff members for blessed details that enabled Maersk to protect delivery agreements in between 2006 and also 2014. Former staff members of Petrobras, officially Petroleo Brasileiro SA, were likewise consisted of in the suit.
"We take these allegations very seriously and remain committed to cooperating with the authorities during the investigation as well as running our business in compliance with anti-corruption laws in all operating locations," Maersk claimed in an emailed declaration.
The firm claimed the examination is continuous which it will certainly not comment additionally on the instance.
Petrobras did not quickly respond to an ask for remark.
The civil suit is the most up to date phase in the legendary Brazilian corruption examination referred to asOperation Car Wash Initiated in 2014, the probe has actually linked political leaders and also business owners in Latin America and also past, that till current years were believed untouchable.
Recent stages of the probe have actually taken objective at international firms based outside Brazil.
Last week, district attorneys took a comparable activity versus oil investor Trafigura for purportedly approaching Petrobras staff members in order to protect gas deliveries.
In August, Brazilian district attorneys pushed criminal costs versus 2 people associated with the declared Maersk bribery system.
In Brazil, district attorneys can push criminal costs just versus people, and also firms are subject just to management assents, which can consist of penalties.
(Reporting by Gram Slattery and also Sabrina Valle; Editing by Franklin Paul and also Matthew Lewis)