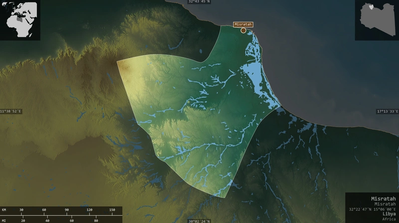 Eastern- based Libyan pressures have actually obstructed a Turkish ship under a Jamaican flag heading to the port of Misrata in western Libya, their spokesperson claimed on Monday, a feasible brand-new flashpoint in the dispute after weeks of truce.
Turkey is the primary international backer of the worldwide acknowledged Government of National Accord (GNA), in the west, which has actually for years been dealing with the eastern-based Libyan National Army (LNA).
LNA spokesperson Ahmed al-Mismari included that the business freight ship, Mabrouka, had 17 staff, consisting of 9 Turkish nationals, and also containers that had actually not yet been examined. LNA marine pressures quit it near the eastern port of Derna, he claimed.
A Turkish resource that asked for privacy claimed the ship was bring medication and also various other clinical items from Egypt to Libya, and also it was anticipated to be launched quickly.
"Patients who urgently need the medicines and blood products on that ship are waiting in Libya. It is clear that there are no weapons or anything else," the individual claimed. "Such seizures are not right."
The individual included the LNA might have been pushed by the European Union's Irini Operation, an armed forces goal imposing an arms stoppage on Libya that annoyed Ankara when it browsed a Turkish vessel last month.
The GNA and also LNA authorized a ceasefire handle October and also the United Nations has actually been pressing a political discussion targeted at political elections following year as a service to Libya's long-running dispute.
But both sides have actually cut short of taking out pressures from the cutting edge, as required by the truce, while a case in southerly Libya on Sunday, when LNA pressures took an armed forces camp, has actually additionally checked the arrangement.
Earlier on Monday, Mismari charged Turkey of remaining to provide arms and also boxers to the GNA. The LNA is backed by Russia, the United Arab Emirates and also Egypt.
A panel of U.N. specialists has actually mentioned the international advocates of both sides as breaching an arms stoppage onLibya +
(Reporting by Ayman al-Warfali in Benghazi; added coverage by Orhan Coskun and also Tuvan Gumrukcu in Ankara, creating by Angus McDowall in Tunis; Editing by Chris Reese, Nick Macfie and also Jonathan Spicer)