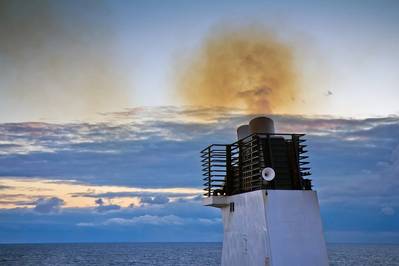 The Council of Members of the International Association of Independent Tanker Owners (INTERTANKO) has actually concurred that worldwide delivery needs to make every effort to attain internet no carbon dioxide exhausts by 2050. This increases the degree of passion embeded in the International Maritime Organization's Initial Strategy for GHG Emissions Reductions from International Shipping (IMO GHG Strategy), which presently requires worldwide delivery to lower its exhausts by 50% by 2050.
INTERTANKO, which stands for most of independent vessel proprietors and also drivers worldwide, sustains modifying the degree of passion established by IMO to internet no carbon dioxide exhausts by 2050. The choice is driven by INTERTANKO Members' dedication to the complete decarbonization of seaborne transport. In reaching this choice, INTERTANKO will proactively go after and also urge the engagement of all stakeholders in the growth of the innovations and also gas required for worldwide delivery to satisfy this objective securely.
Paolo d'Amico, Chairman of INTERTANKO, stated, "This goal is consistent with the United Nations Intergovernmental Panel on Climate Change (IPCC) recent assessment on reaching net zero CO2 emissions. It demonstrates our willingness to contribute our fair share to reducing emissions from the international tanker fleet.
!!!banner!!!
"Crucially, in adopting this goal of net zero CO2 emissions by 2050, INTERTANKO's Council has stressed the importance of safety for ships' crews and highlighted the need to facilitate crew training in the use and handling of new technologies and fuels developed to meet this goal."
INTERTANKO's Managing Director, Katharina Stanzel, stated, "In making this decision, our Members are fully cognizant that zero-carbon technologies and fuels, suitable for marine application, are currently inadequate to achieve this ambitious goal. Therefore, we stress the need for governments at IMO to approve the International Maritime Research and Development Board (IMRB) proposal, aimed at accelerating the R&D urgently needed to develop such technologies and fuels."
The INTERTANKO Council additionally accepted sustain a gas levy market-based device (MBM) as one of the most sensible choice to attain aspirational discharge decrease objectives. "INTERTANKO firmly believes that a global fuel levy MBM that is simple, transparent and economically reasonable is the most effective means to support the deployment of zero-carbon technologies and fuels, once they are developed, to decarbonize international shipping," stated Dragos Rauta, INTERTANKO's Technical Director.
The IMO's Marine Environment Protection Committee will certainly be fulfilling following week to take into consideration a number of significant propositions to execute and also enhance the GHG Strategy taken on in 2018. The choice taken by INTERTANKO today, shows the Association's aggressive strategy in decreasing GHG exhausts from delivery and also will certainly enable it to proactively take part in the IMO dispute on this crucial concern.