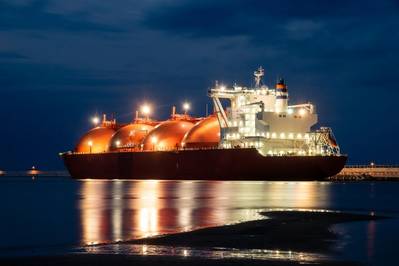 The UNITED STATE Department of Energy on Thursday provided a guideline to omit ecological evaluations for aquatic transportation of dissolved gas (LNG), as the Trump management releases eleventh hour guidelines sustaining the nonrenewable fuel source sector.
The policy, which the Energy Department provided in a pre-publication notification in the Federal Register, releases LNG transportation certificate applications from consisting of ecological evaluations that have actually been needed under a bedrock ecological regulation, the National Environmental Policy Act.
The need has actually just gotten on LNG deliveries to nations with which the Washington does not have an open market arrangement, such as China.
The Trump management has actually gone after an "energy dominance" plan to increase manufacturing as well as exports of nonrenewable fuel sources. It has actually promoted LNG exports to Asia as well as to Europe as a different to pipelined gas from Russia.
The policy is anticipated to be rescinded by President- choose Joe Biden's management as well as tested by ecological teams in the courts, experts claimed.
"The new rule could be rescinded as part of early executive actions on climate," by Biden, that will certainly be ushered in on January 20, experts at ClearView Energy Partners claimed in a note to customers.
Biden change authorities did not right away reply to an ask for remark.
The Energy Department claimed in the notification the policy would certainly "save time and expense in the NEPA compliance process." The policy works thirty day after Federal Register magazine on Friday, or a little bit greater than 2 weeks prior to the launch.
The policy would certainly not impact ecological evaluations of LNG tasks that melt as well as refine the gas by the Federal Energy Regulatory Commission, or the ships the transportation it.
An elderly Energy Department authorities claimed the evaluations worried ecological influence of the "boil off" of LNG, or the gas that unavoidably reverses right into a gas from its fluid state while being delivered.
(Reporting by Timothy Gardner Editing by Paul Simao as well as Marguerita Choy)