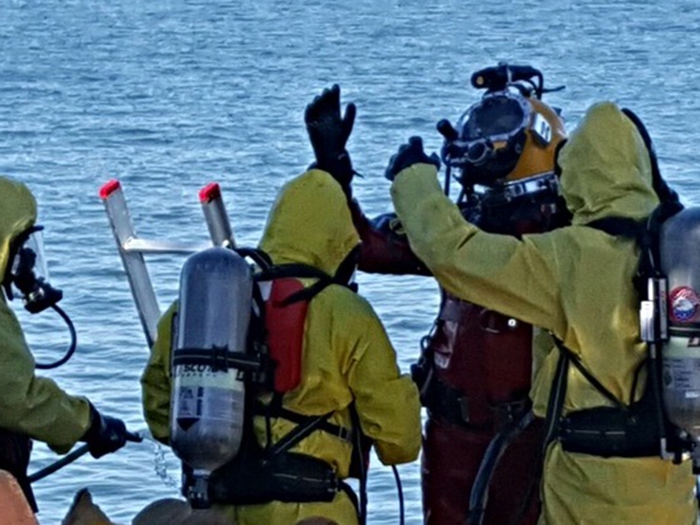 MARCH 30, 2017 — Galveston, Texas, based mostly T&T Marine Salvage has acquired a brand new certification by the U.S. Coast Guard overlaying the detection and restoration of non-floating oils.
T&T is the primary Coast Guard acknowledged Salvage and Marine Firefighting service supplier to obtain this new Oil Spill Removal Organization (OSRO) classification initiated by the U.S. Coast Guard in 2016.
T&T says the brand new certification is in recognition of its years of expertise conducting non-floating oil detection and restoration operations and its expansive stock of hydrographic, diving, ROV, and submersible pumping gear positioned across the U.S. and its territories. Additionally, T&T maintains purpose-built hydrographic survey vessels, used throughout the Deepwater Horizon incident and different tasks involving non-floating oils.
This Coast Guard recognition comes simply months after the National Oceanic and Atmospheric Administration listed the company's high three FY16 response operations, all involving T&T personnel and gear.
Two of those high-profile response operations highlighted T&T's capabilities to conduct oil elimination operations beneath the floor.
In late 2015, the U.S. Coast Guard contracted T&T to conduct an underwater evaluation and get better a extremely poisonous benzene cargo from the tank barge Argo that sank in Lake Erie in1937.
This undertaking required divers to work in zero-visibility and, after conducting a complete non-destructive testing survey, set up hydraulic submersible pumps on the hull at eight places to soundly pump the cargo to a barge that had been specifically constructed by T&T with an inert gasoline system and vapor restoration management methods to attenuate any environmental impacts.
In September 2015, following a barge collision on the Mississippi River, T&T was contracted to get better a heavy slurry oil on the underside of the river. During this operation, T&T once more coordinated all restoration belongings, together with an environmental clamshell and receiving barges.
In an evaluation of the operation, the Coast Guard Incident Commander acknowledged: "although OSROs are well versed and skilled in on-water oil spill containment and recovery, the designated salvor was better positioned with greater breadth of expertise for allocating resources and implementing/managing tactics for sunken oil recovery."
"With our years of proven experience managing the removal of oil from sunken ships and recovering non-floating oils, T&T is uniquely qualified to manage these challenging projects," mentioned T&T's Vice President, Jim Elliott.
Based on this expertise and experience, T&T was additionally chosen to assist write the 2016 American Petroleum Institute report on detecting and recovering sunken oils that serves because the foundational doc for the Coast Guard's new OSRO classification system.
T&T is a member of the Teichman Group.