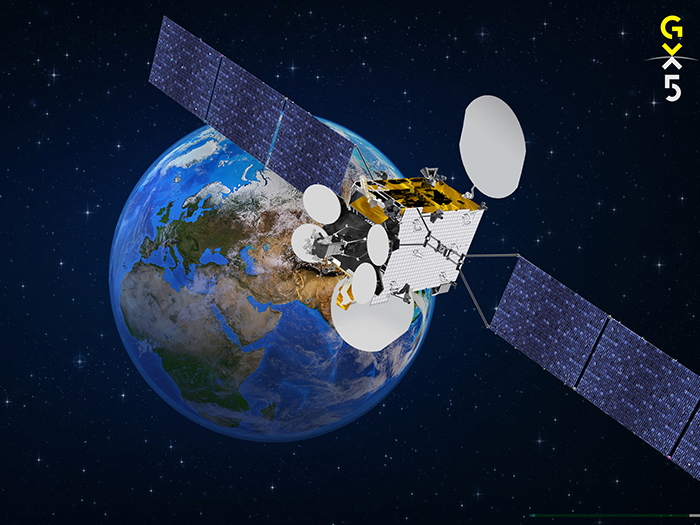 Inmarsat has actually verified business solution intro (CSI) of GX5, the firm's most effective geostationary satellite to day. GX5 is the fourteenth satellite presently in solution with Inmarsat as well as gives added ability to Europe as well as the Middle East on the Fleet Xpress (GX) Ka- band high-speed satellite broadband solution developed for the maritime market.
The satellite, released in November 2019, supplies roughly double the integrated ability of the whole existing GX fleet (GX1-GX4). Together with a considerably broadened ground terminal network as well as improved cloud-based handling, GX5 supplements the worldwide protection of GX as well as sustains the quick development in client need for GX solutions in the area, especially for maritime fields.
Inmarsat claims that the placement of GX5 right into business solution "heralds the start of an unprecedented enhancement in the overall capacity and capabilities of the GX network."
Inmarsat's innovation roadmap will certainly see an additional 7 launches by 2024, 5 in geostationary orbit– including rate, ability as well as durability– as well as 2 in very elliptical exerciser orbit, which will certainly start the globe's only business mobile broadband solution in the readily as well as tactically vital Arctic area.
Rupert Pearce, Chief Executive Officer of Inmarsat, claimed: "As the world leader in global mobile satellite communications, we have an ambitious vision for the future and we are progressing the most innovative technology development program in our history to achieve this. During these recent unprecedented circumstances, we have supported our partners and customers with the speed and agility for which Inmarsat has become known globally. We are in this for the long haul, with customer and partner trust based on four-decades of meeting our commitments and a bright future ahead, guided by our technology roadmap. Entry into service of GX5 is the first of several exciting steps ahead for us on that journey."
Peter Hadinger, Chief Technology Officer of Inmarsat, claimed: "Inmarsat is investing more than ever before to deliver global, highly differentiated technology platforms on which partners & customers can securely invest & innovate for growth. The company's fully funded technology roadmap will lead to forthcoming launches for our sixth generation of satellites, the I-6s, then on to GX7, 8 & 9 and two Arctic payloads, GX10A and GX10B, to provide further fresh impetus to our GX success story. Our partners and customers can confidently invest in long-term, transformational global digitalization strategies based on Inmarsat's innovative technology roadmap for the future."
The solutions supplied over GX5 will certainly be in reverse suitable with existing GX terminals, future-proofing client financial investment in GX innovation as well as solutions.