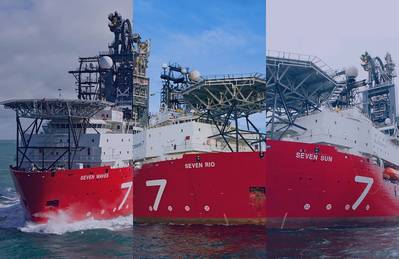 Subsea 7 has actually granted Miros Group contracts to mount its net of points (IoT) dry-sensor WaveSystem on 3 of its pipelay assistance vessels, ti provide exact wave dimensions using Miros' cloud-based icon (GUI)Miros application.
As component of 3 3-year agreements as well as task needs for the tracking of wave as well as present to a water deepness of 10 meters, WaveSystem will certainly be set up on Seven Waves, Seven Rio as well as Seven Sun vessels, as well as the bargain will certainly see Subsea 7 get to Miros Cloud solutions supplying real-time sea state information.
The honor for Miros adheres to a contract in between Subsea 7 as well as Petrobras in Brazil for brand-new long-lasting, day-rate vessel agreements, Miros claimed Thursday.
Each agreement makes up a three-year duration plus a succeeding 1 year choice. The agreements result from begin in between Q1 as well as Q3 2022.
Andrew Wallace, Miros' VP Offshore Solutions claimed: "Providing Subsea 7 access to real-time wave and current data which can be shared across departments is an important function for both onshore and vessel-based personnel and key to ensure safe and efficient operations at all times."
Filipe Salvio, Operations Manager at Subsea 7 included: "The cloud-enabled WaveSystem onboard our 3 pipelay assistance vessels permits us to provide the most effective solution to our client individually of overseas weather. This system gives us with exact wave, present as well as rate via water information providing us to function risk-free, specific as well as very reliable in all times".