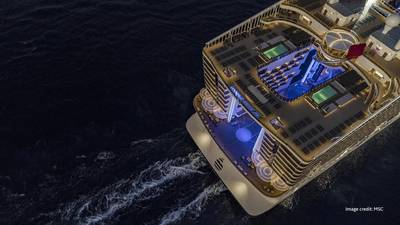 GE Power Conversion was picked by shipbuilder Chantiers de l'Atlantique to provide electrical propulsion for the initial 2 of the World Class vessels, MSC Cruises' most current course of ships. The initial ship, MSC World Europa, is currently in procedure mixed-up, as well as the 2nd vessel is presently in develop.
The LNG dual-fuel vessels are thrust by the most effective cruise liner electric electric motors in procedure – 2 25 MW, 120-127.5 rpm induction electric motors – which are fed by 4 press-pack IGBT (shielded gateway bipolar transistor) PWM MV7000 converters. GE Power Conversion's range likewise consists of 4 propulsion transformers as well as push-button control for onboard propulsion.
The induction innovation that GE Power Conversion established regarding 20 years earlier was initially made use of by the globe's navies. Today, it is made use of extensively for a variety of vessels which call for maximum efficiency as well as power outcome in the multi-megawatt courses for electrical power as well as propulsion effectiveness. This most current ships note the 17th as well as 18th MSC vessels to be powered by GE's electrical propulsion system.
"For delivery of long-term performance, in-board electric propulsion technology is optimal for cruise vessels as it can deliver a robust power source that balances energy efficiency and propulsion reliability with a reduction in maintenance costs," described Lo ïc Thi ébaut, Merchant Marine Business Leader at GEPower Conversion "GE has pioneered the use of both high-power induction motors and PWM for marine operations and has demonstrated a track record of applying this technology efficiently in the powering of world-wide cruise vessels."
Emilio LaScala, President & & Managing Director at MSC Cruise Management Ltd claimed: "Against the backdrop of a competitive environment, we are confident that GE's proven electric propulsion technology is the ideal choice for our fleet. It will bring reduced operating costs and improved propulsion performance, ideally suited for our next generation of cruise vessels."